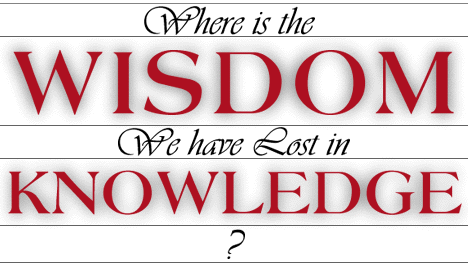 During a college lecture a professor mentioned that over 10 percent of the students in his class habitually nod off to sleep. High school teachers, with words of condolence, said this should not cause excessive grief,for in their classes only 10 percent are listening. It is easy to see those who have given up on their classes: they are the ones with their head down on the desk, preferring to do academy work, or to read a book.
After exams many of the classes are no longer devoted to study but to watching videos or some other pastime. A professor working in the research center of the Catholic University writes, in the Kyeongyang magazine, about the difficulties in educating our students in today's world. Teachers are not to be blamed, she says, and then she goes on to discuss some of the reasons why this is so.
Most school curricula are devoted to following the standards set by the government. Only about 10 percent of school time is spent in creative activities. There has been a change, she says, in recent years but still the amount of study is still small. She believes the education is geared to give them capabilities that will be helpful for the future but she would like more time spent on studies that answer the needs of the students, such as: What do they like...What do they want to study...What are their goals in life...Who am I? Time now spent in these pursuits, she says, is not sufficient.
In elementary school, when students are asked to pick a crayon to color with, you usually find most students looking at the students next to them to see what they have selected. When asked to write about what they want to do in the future, they will usually ask their father for help in deciding. Students mostly don't know what they like and what they are good at. This is not an easy matter to settle, she admits, and even at this stage in her life she says it may take a life time to find out. But efforts have to be made, she insists, to allow students the time to reflect on these important personal matters.
She feels that knowing oneself is necessary if we are going to love who we are. Asking ourselves questions will help in the process: What are my strong points and their limits? Why am I happy or angry or don't like to study? Why do I dislike it when the teacher talks to my friend? and similar questions. This kind of teaching is available, she admits, but it is taking time away from the regular schedule; even the parents do not understand the need for this.
Parents are willing to do everything for the happiness of their children. And yet they do not ask their children what will make them happy. Isn't this the reason our children and young people, when judged by the index of subjective happiness, are ranked so low compared to other countries?
She quotes a saying she once saw and liked: "Happiness comes when we get rid of the reasons for our unhappiness, and then, though indirectly, we will attain the fruits of happiness. This will require looking at ourselves honestly and not deviating from the desire to attain our goal." She herself does not have the happiness and peace she wants, she says. That is why she likes the quote's motivating message, and why she wants her students to have time to reflect on who they are.
The words from Wisdom 6:12 gives her courage: "Resplendent and unfading is Wisdom, and she is readily perceived by those who love her, and found by those who seek her. She hastens to make herself known in anticipation of our desires; whoever watches for her at dawn shall not be disappointed, for he shall find her sitting by his gate."