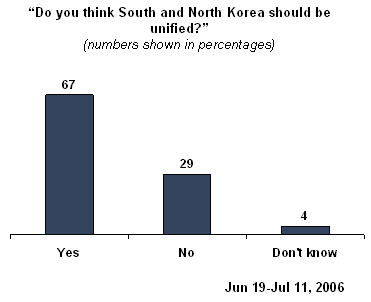 Where is the longest ongoing tragedy in the world today? Though there are plenty of them, Korea has to be considered one of them, according to a recent Peace Weekly article. After the Second World War the country split into two countries in conflict. The Korean War followed, followed by families separating, and news from the North of famine and atrocities. This past month was the 18th meeting of families that were separated because of the war.

On June 15, 1985 there was a joint declaration between Seoul and Pyongyang that allowed for the meetings of the separated families, and the first meeting occurred in September of that year. Up until the year 2010 there have been 17 such meetings and on 4 occasions pictures and mail were exchanged. 128,000 persons have been registered to be included in the meetings, but only 20,848 have actually met their relations, and only 3,748 by mail and picture exchanges. Each year 4,000 to 5000 die without the chance of meeting their family. And only God knows how many have not registered and die with their memories buried with them.

After a three year hiatus, the 18th meeting of separated families took place this past month at

North Korea's Kumgang Mountain resort. It included a 93-year old grandfather, who had left the North in 1951 after marrying and leaving his wife pregnant with his son. Although there had been hope that they would shortly meet again, it was only after 63 years had past that he met the son, whose mother had died.



When he met his son, now 62-years old, the resemblance was so remarkable, according to the account in The Peace Weekly, that there was no mistaking the father and son relationship. What are the politics and ideologies, the article asks, that permit these tragedies to continue?

The Catholic Church, in 1999, discontinued using the word 'unification,' preferring to to use the terms 'unity' and 'reconciliation of our people.' Unification that does not bring peace will only bring more tragedy. The peace that we want is not a one-way peace but a peace that comes with reconciling and making efforts for unity. The Church, says the writer of the article, on the occasion of this recent meeting of separated families, has to work to bring about dialogue between the different ideologies in society if we are to prevent similar tragedies.

We also should pray, he says, for the politicians of the North and the South that they change their way of thinking. The countries that surround Korea, he strongly believes, also should be helping us to become a united country again. Only when the tears of the separated families have been wiped away will we have the unity of the peninsula that so many have been looking forward to for so many years.